Welcome to TheGuysdisorg web (not much of a) sight.

Hits suffered to date:


Us Guys urge you visitors to surf our friends' webpages rather than wasting time looking at this nonplace holder.
To get you there from here, we provide the following links. (Click picture, logo, or link to go2 websites, duh!?)
FYI: if you're looking for Little Prague Bohemian Restaurant, we're sorry to let you know it closed.
Meet
historic
Emperor Norton-1

Emperor of the United States
and Protector of Mexico

Learn why the original Oakland Bay Bridge
was misnamed by clicking the Emperor's likenesses at the left. (rollover image)

Never say "Frisco"!

In memory of our friend, Dan Hillen,
internationally recognized stained glass restorationist & artist.

View Dan's "memorial" website.

He commissioned us (his friends) to construct it for his business, but, as you will see, it was virtually completed when he suddenly passed away.


click pic for piece's details.

"It Must have been a Beautiful Garden"
Learn how2 protect your computer by reading
Internet Precautions
from a Net Nervous Nerd.

(rtf formatted doc in risqué context)
Valley Broadcast Legends is a social club for people with careers
__________________________in radio and/or television broadcasting.

Members come from all aspects of the industry, on or off mic. If you were there when it went on air, read on!

(Legends? Hardly. The name's tongue in cheek.)
Friends of Hubell Trading Post National Historic Site. (an oft overlooked Nat. Park)

Our nonprofit org helps the Park and provides college scholarships to Native American students. If Indigenous Culture, Native American arts & crafts, and/or the Western Trading Tradition are of interest to you--visit us!
How about reading a good pageturner--a fun whodunit?
Our friend Joyce "The Voice" Krieg has released her
3rd-in-a-series of light & lively mystery adventures.
The first, Murder Off Mike, is a prize winner, literally!

Drive to Hubbell Trading Post like Ken in a gullwinged wonder.
Go Back to the Future via his DeLorean club.

Or.... Take your time; slow down; get closer to nature. Ride a bike!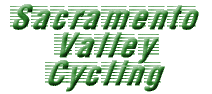 Excellent Northern California Cycling info. Don't miss the
annual Party Pardee tour de farce!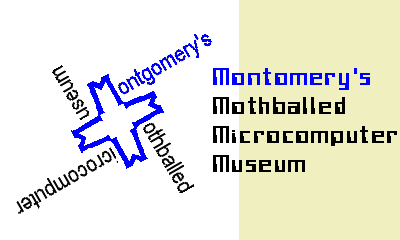 Speaking of jokes, just who is this Montgomery and why does he have to pack his computers into mothballs? It's not like they're fabricated from Navajo Sheeps' wool. Shouldn't those machines be up in the attic with the rest of the don't-need-it can't-let-go-of-it stuff?
Learn the secrets of retro techno when floppies were a hard 8" and harddrives a sorry 100 megs. Visit Ken's cyber museum--or don't.
Our house pest, Opice Monkey, has discovered Music Matt and can't stop listening to his jaunty tunes.

All original, all singable, all danceable...
this guy is a 3 to 10 year old's rock god.

Monkey adds, "Not to mention his band is the Whole 9 Yards!"


We're not biased. Our neighbor's Thai restaurant just happens to be the best!

Voted Sacto's "Best Thai Restaurant" year after year in poll after poll.

Click him to visit him.
Last updated May 2015.
This site is best viewed at 1024 x 768 on a large, energy efficient monitor with a browser not controled by MicroSoft, e.g. FireFox, or Opera.